It's been over 6 months since Apple released the drop-dead gorgeous iPhone 12 lineup. And to say the devices were well-received would be an understatement. They were a hit—to both consumers and tech enthusiasts! But that's in the past. It's now time to speculate on what we should expect to roll out of Cupertino come Fall 2021 – i.e., the iPhone 13.
And like clockwork, the rumors are already circulating and gaining traction as we move into the 2nd half of the year. After combing the web, here are some leaked specs and feature to get your excited.
What Brand Name will Apple Go With?
iPhone 13 seems like the obvious choice—but it's not the only one. Based on Apple's naming conventions over the years, there's a decent possibility that the tech giant may go with iPhone 12S. For now, it's all in the realm of speculation—with barely any concrete info that we can lean on.
If you're not well-versed in the Apple ecosystem, the "S" tag on phone models basically implies that the changes from its predecessor are relatively minimal.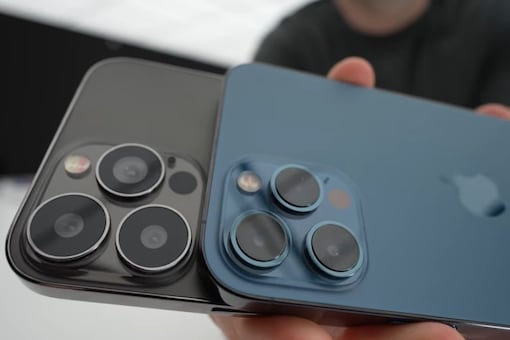 Release Date – When Can We Expect the 2021 iPhones?
This is arguably the million-dollar question. Apple releases often come with a ton of fanfare—and we expect nothing less this year. It's fair to say that we're all anxious to see what Tim Cook unveils later this year. But when exactly is this?
Apple has historically released their flagships in September—save for a few deviations here and there (the latest being the iPhone 12 due to pandemic-related reasons). Emerging leaks hint that this year Apple is on track to release the iPhone 13/12S in September as usual.
Wedbush Securities' Daniel Ives places the release date in the 3rd week of September based on supply chain analysis (as seen in  9to5Mac). Similarly, the well-respected and reliable analyst Ming-Chi Kuo bets on a September release.
Price of the "iPhone 13"
How much will you have to fork out for arguably the 'biggest-baddest' smartphone of 2021? According to most leakers and speculators, expect a figure right around the price of the iPhone 12 lineup. And if we're lucky enough, the upcoming iPhone 13 might even be cheaper than its predecessor (*fingers crossed).
"iPhone 13" Design – If it Ain't Broken Don't Fix It
The iPhone 13 family is likely to bear a near-identical resemblance to the iPhone 12—and few people will have qualms over this. Most of us are still smitten by the modern—yet nostalgic— 'slabular' design of the iPhone 12 lineup and Apple knows this.
Rumors suggest that the phone sizing will remain the same as that of the predecessors. The only alterations being whispered are:
The Notch – Apple might be taking it down a notch (too corny?) thanks to a redesign on the TrueDepth Camera System and relocation of the speaker.
Larger Camera Bump/System – Likely to accommodate expected camera upgrades.
There's even a dummy of the 'supposed' design on the iPhone 13.
Display
If there's one thing that left most of us disappointed with the iPhone 12 announcement was the now-archaic 60Hz display.
Hoping that the rumors come to fruition, Apple is en-route to amuse fans with a 120Hz ProMotion Display come Fall 2021 with the release of the iPhone 13. This might not feature in all phones on the lineup—but a few is better than none.
To stoke the rumors, Samsung and LG are believed to be taking measures to produce LTPO OLED panels for the iPhone 13.
Camera Upgrades
Here's what to expect from the iPhone 13 cameras:
A much-welcomed upgrade from the current f/2.4, five-element lens on the iPhone 12 Pro models to an f/1.8, six-element lens.
LiDAR on all devices in the iPhone 13 lineup.
Redesign of the arrangement of the rear camera in the iPhone 13 Mini and iPhone 13—from vertical to diagonal.
Sensor-shift optical image stabilization (OIS) on all devices.
A shift to f/1.5 aperture for the Pro Max's main camera from the current f/1.6 aperture.
Biometrics – Under-Display Touch ID?
Apple might finally bring under-display Touch ID via iPhone 13. This is a long-overdue biometric feature that is expected to improve convenience (with face mask being the norm and all) and possibly impact the design of the screen in the near future.
Battery – More Juice Incoming
iPhones have never been known for their 'larger than life' batteries. Apple instead focuses on improving efficiency to slash power consumption. Well, this year the Cupertino tech giant is tipped to dial up the iPhone 13's battery capacity.
One Twitter leaker, @L0vetodream claims that the battery capacities will increase to 2,406mAh (iPhone 13 Mini), 3,095mAh (iPhone 13 and iPhone 13 Pro), and 4,325mAh (iPhone 13 Pro Max).
PS: Keep in mind that increased battery capacity does not necessarily translate to better battery life.
Processor – More Power Under the Hood, As Usual
It's impressive how Apple keeps producing chips that dwarf the competition year on year. The 2021 lineup of iPhones is tipped to run on an A15 Bionic chip (5nm+) that promises better efficiency and bolstered speeds as expected. Reports suggest that TSMC has already started production of the processors.
Connectivity
The word on the street is that Apple and Qualcomm have struck a deal for the latter to supply its X60 5G modem for use in the iPhone 13 lineup and other incoming models—until Apple builds its own modems. The 2021 iPhone might even feature the improved Wi-Fi 6E for faster wireless speeds.
Lightning Port – Go Bye, Bye?
Ousting the headphone jack rubbed people in different ways. But phone companies seem to have an appetite to take the 'port-Armageddon' a step further. Serial leaker Jon Prosser and a couple of analysts predict a portless iPhone in the near future.
According to some earlier rumors appearing on MacRumors, Apple has been contemplating the idea of axing the lighting port in favor of Qi-based wireless charging. Whether or not this happens in 2021 is still to be seen.
Tune in for more incoming rumors as they develop.
Tech Armor – Because You Can Never be Too Safe
iPhones and other tech products keep us connected in today's digital world. In a way, they're like an extension of ourselves. For this reason, it's only logical that we take the necessary measures to protect our phones—and by extension, our link to the world.
Tech Armor screen protectors and accessories are specially designed to offer maximum protection to your tech. We understand that you treasure your Apple devices—and we translate this into the best screen protectors in the game. From iPads, iPhones, to the Apple watch – we got you covered!